November, 2018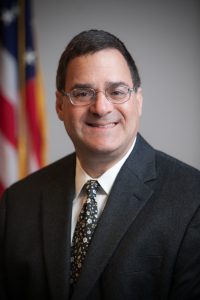 The Cuyama Joint Unified School District is a small, rural TK-12 school district with an average enrollment of 210 students.  We are located midway between Santa Maria and Bakersfield along Highway 166.  Our students live in the neighboring towns of Ventucopa, Cuyama, New Cuyama, or on one of the many ranches and farms that make up our lovely community.
Our staff has created an educational program that supports every student's opportunity to acquire the skills and tools necessary to become successful citizens in our community and beyond.  You will find a staff that wears many hats proudly and well.  This year our focus on instructional practice is UDL, or Universal Design for Learning.  Universal Design for Learning is a way of thinking about teaching and learning that helps give all students an equal opportunity to succeed.  This approach offers flexibility in the ways students access material, engage with it and show what they know.  We are pleased to partner with the Santa Barbara County Education Office for this UDL training.
You will discover a district that has been going through a renaissance.  The staff is committed to examining every aspect of our program and making adjustments whenever necessary to meet the learning needs of our students.  With an honest appraisal of the entire school program, teachers are building a dynamic environment that prepares all students for the ever-changing demands of our society.  Our district has aggressively met the challenges of the California Schools Accountability Act and the Every Student Succeeds Act (ESSA) (ESSA replaced No Child Left Behind (NCLB)).  In 2016, we passed the Western Association of Schools and Colleges (WASC) accreditation visit where we received the maximum 6-year accreditation.  WASC will conducting a brief mid-cycle visit this spring, which we are looking forward to.
We would like to extend our thanks to the families, the community, and our business partners for their support of our programs, and we invite their continued involvement.  After visiting our website we hope you will decide to visit our schools.  Our doors are always open and we always have time for guests.  If you have any questions about our site or additional questions about our schools please do not hesitate to contact us.
Very truly yours,
Dr. Stephen B. Bluestein
Superintendent of Schools